SHOP REPUBLIC COUNTY ONLINE
If you have an online store and would like to be included in this list send us your logo, website, and description to Luke Mahin, RCED Director, rced@nckcn.com.
Belleville Hometown Lumber
https://www.truevalue.com/shop/sale/black-friday-sale?cid=fbshopping_112318_blackfriday
---
Belleville Telescope
www.thebellevilletelescope.com
Subscribe to the print and online version. Bringing you Republic County News since 1870.
---
Fisher Rocks
Since its inception, Fisher's Rock Products has expanded its product line to include: paperweights, stepping stones, benches, novelty rocks, residential landscaping signs, and commercial signs, all made from limestone rock quarried near Cottonwood Falls, Kansas. In 2004, Fisher's Rock Products was acquired by Shane and Joan Hartner and became Fisher Rock, Inc. In 2014, Steven Anderson purchased Fisher Rock, Inc. and moved the business to Belleville, Kansas. It now bears the name Fisher Rocks.

---
Free Day Popcorn
We grow popcorn on our small family farm in America's Heartland – along the Kansas/Nebraska border.
---
ProHoe / Rogue Tools 
Rogue Tools are handcrafted and made from recycled disc blades. The grinding, welding and sharpening are all done by hand. Hoes are used in gardens and fields. Larger blades are used to clean sidewalks, driveways, car washes, farm buildings, and more. The firefighting/trail building tools are the newest model.
---
Lambert Vet Supply
Lambert Vet Supply (LVS) was established in 1994 with a twofold mission: first to provide pet owners with quality pet supplies, pet medications and veterinary supplies at competitive prices; Second, to provide the best customer care in the industry starting with friendly, experienced sales people committed to making LVS your lifetime source for the pet advice and products for the health and wellbeing of your pet.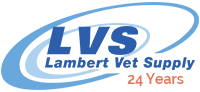 ---
Soul Sisters Ceramics
Unique handmade ceramic jewelry and pottery using Kansas clay.
---
12 Airbnb Rentals in Republic County