REPUBLIC COUNTY ECONOMIC DEVELOPMENT SERVICES

RCED promotes economic development within Republic County. Our office provides these services, among others.
Business Recruitment and Expansion
Relocation Services
Services for Existing Businesses
Workforce and Training
Infrastructure Creation and Improvements
Education
Land and Building Purchases
Incentives to Businesses
Quality of Life Assistance – Housing, Community Development, etc.
---
SMALL BUSINESS CLASSES
Republic County Economic Development, in partnership with LRS Consulting, will be offering free small business development courses to Republic County and Cloud County residents. Recently they were held in May but the second round with be in October at the Belleville City Office in October. RSVP call Jenny Russell at (785) 374-3047.
Meeting the 3Ms – Learning the Basics of Money, Marketing & Management
The Right Start Using a Business Plan
Cash Flow Made Easy
LRS Consulting Inc.- www.lrsconsultinginc.com/business-services/
Former NCK SBDC director Linda Sutton served RCED with resources since 2003 in that office and now has started her company LRS Consulting Inc. She taught our last round of small business courses in May and will teach them again in October. She also offers a variety of business planning, loan packaging, and accounting services to for startup or existing businesses.
---
KANSAS BUSINESS ONE STOP
Whether your business is getting started, making changes, growing or expanding, the Kansas Business One Stop is your one-stop-shop for interacting with Kansas government. Here you can learn how to organize a business, locate the information and resources needed to start or maintain a business, and more.
---
KANSAS SMALL BUSINESS DEVELOPMENT CENTER
*The Concordia NCK SBDC office has been closed as of January 2016 we are now part of the Hays KS SBDC office temporarily. Please contact RCED for local assistance and programs*
Become a client today.
To qualify as a client of the Kansas SBDC you must be a current or future small business owner with a business currently located in or with plans to locate in Kansas. Kansas SBDC advising is at no cost to you and is sponsored in part by the U.S. Small Business Administration, the state of Kansas through the Kansas Department of Commerce, and Fort Hays State University as well many universities, community colleges, and economic development organizations across Kansas.
Free and confidential counseling
Identification of sources of capital and financing
Business plan assistance
Review of inventory control procedures
Financial projection development
Analysis of product costs and pricing
Cash flow analysis
Market research assistance
Marketing plan development
Review of advertising strategies
Human resource activity assessment
Sign up here as an SBDC client.
---
LOCAL INCENTIVES
REPUBLIC COUNTY REVOLVING LOAN FUND
Loan funds, administered by a loan committee, approved by the Republic County Commissioners are available for new and existing businesses in Republic County. Funds are available year around. The maximum interest rate is 3.5% below the national prime interest rate, with a minimum interest rate of 4%. Businesses must remain in Republic County, Kansas.
REVOLVING LOAN APPLICATION ASSISTANCE INCENTIVE
RCED will pay for half of the consultation costs up to $500 to work with LRS Consulting Inc. (Linda Sutton-Nutsch) in preparing and submitting a revolving loan application. If you wish to pursue this consultation to prepare a loan just visit with Linda and she will work with RCED on the final billing.
Linda Sutton-Nutsch
PO Box 92
Chester NE 68327
402.200.1324
linda@LRSconsultingINC.com
www.lrsconsultinginc.com/business-services/
BELLEVILLE CHAMBER & MAIN STREET

Belleville Main Street was established in 2002 with the purpose of revitalizing the downtown area. The Belleville Main Street program is a non-profit volunteer-based organization.
BELLEVILLE MAIN STREET PROGRAM
BUSINESS IMPROVEMENT INCENTIVE GUIDELINES
Maximum grant match will be $1000 per building per program year (July 1 thru June 30) (requires a dollar for dollar match up to a $2000 project; labor can be included as part of the match). Priority will be given to buildings that have not previously received grant funds.
Improvements are to be visible to the customers of the business.
Main Street Design Guidelines will be considered prior to approval of application.
Application must be completed and approved by Belleville Main Street Board of Directors before work is started.
Before payment is made, receipts must be provided to Belleville Main Street Executive Director after the work is completed.
Purchases of materials should, whenever possible, be made in the community.
Businesses must be in the Belleville City Limits.
Work must be completed within 90 days of Board of Directors approval.
Must be a current member of the Main Street Program and pledge to be a member at least four more years. Membership must be at least Level III ($100 per year).
Mission Statement
The Belleville Main Street Program is a not for profit organization dedicated to uniting our community, capitalizing on our unique talents to revitalize and preserve our downtown area and to enhance the quality of life and overall economic health of our community for future generations. Click to visit their website or Facebook page.
Click to download the Incentives Worksheet
Market Snapshot – Belleville KS 2017 by on Scribd
BELLEVILLE UTILITY BILL INCENTIVE
For one (1) year a commercial business may receive a one (.01) cent per kilowatt reduction from its current commercial rate. Eligible if reoccupation of existing business building, construction of a new business building, or expansion of existing building occurs. Contact the Republic County Economic Development Office for an application or additional information.
PROPERTY TAX ABATEMENT
Property tax abatements may be obtained for new and expanding industries. Abatements are granted at the discretion of Republic County Commissioners. Abatements are based on an evaluation of location and timing of the expansion/relocation. Cost Benefit Analysis and Feasibility Studies are recommended. Contact Republic County Economic Development Office to for information on the property tax abatement process.
REPUBLIC COUNTY NEIGHBORHOOD REVITALIZATION PROGRAM
Available from 2016-2020 Republic County has agreed to provide rebates on property tax on new construction that increases the appraised value of a Republic County property by $30,000 or more.
It is a tool we can use to encourage growth of the local economy and the county property tax base.
The plan awards property tax rebates to Republic County taxpayers who make investments that significantly improve real property.
The rebates transfer with the sale of the property.
The plan proposes a 5-year rebate schedule. The annual rebates of taxes paid on the new investment are 95%, 90%, 70%, 40%, & 20%, respectively
Pick up the application at the Republic County Appraisers office in Belleville 1815 M Street
Belleville, KS 66935 | 785-527-7229 | rpappraiser@republiccounty.org.
---
NORTH CENTRAL REGIONAL PLANNING
Community Planning & Development
Community planning and development services include but are not limited to general planning, strategic planning, project planning and management, capital improvements planning, meeting facilitation, funding source identification and proposal preparation as well as environmental assessments.
Planning
Long–term planning and visioning are critical for government entities and non-profits. A well thought out plan that has buy-in from key constituencies should guide and direct the future activities and spending of the entity. The NCRPC staff is qualified to assist member cities, counties and area non-profits with planning initiatives they undertake such as a formal Strategic Doing process.
Capital Improvements and Planning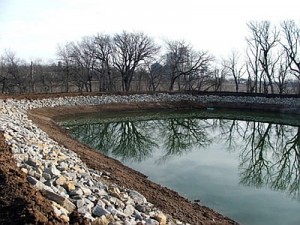 Beattie Wastewater Treatment System – CDBG and Kansas Wastewater Pollution Control Revolving Loan Fund
Capital improvements planning is critical for cities and counties. A capital improvement plan guides the long-term expenditures that are placed in each annual budget and it helps a community determine the level of funds that need to be placed in the capital improvement account each year to fund future improvements and maintenance. Communities who effectively plan for these expenses find themselves with a "rainy day fund" when expensive infrastructure and equipment must be replaced or rebuilt. These funds are the best source of matching funds for grant dollars, which can offset some of the cost of these purchases. The NCRPC staff can consult with government entities to aid them in developing a capital improvement plan.
Environmental Assessments
The NCRPC has expertise to assist communities, financial institutions, housing authorities, attorneys, and utility districts with various types of environmental reviews. Regardless of the nature of the project, we can provide analysis related to project impact on the environment. Staff have completed HUD Region VII Environmental Review Training.
Meeting Facilitation
Have you found your organization ready to plan for the future or facing a difficult situation and needing an objective outside voice to lead the discussion? Sometimes an experienced facilitator is all it takes to keep the discussion productive and moving forward. The NCRPC staff can play that role. They have experience facilitating sessions for small and medium size groups particularly related to community issues.
Funding Source Identification and Proposal Preparation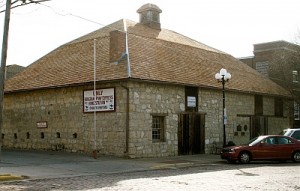 Original Pony Express Home Station No. 1 – Heritage Trust Fund
The NCRPC has a vast knowledge about funding sources available for various community improvements. Let our staff meet with your government entity or non-profit organization to determine the best possible mix of funding sources to complete a project.
Grant funds are frequently a first choice option if available. The NCRPC has successfully prepared grant applications either alone or with partner agencies to the following programs and others: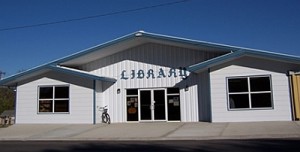 Enterprise KAN STEP – CDBG
However, grant funds are not always available. In that case, we can also discuss long-term financing options that might meet cash needs for certain projects. Our staff has experience with KDHE Revolving Loan Funds and USDA Rural Development Financing. If you need to issue bonds and don't know how to start that process, we can discuss what various types might meet your needs and refer you to bond attorneys and financial consultants who can walk you through the process. Contact us to discuss how we can assist with your project needs.
---
KANSAS DEPARTMENT OF COMMERCE
WORK OPPORTUNITY TAX CREDIT PROGRAM
Employers receive a federal income tax credit to hire individuals who are members of targeted groups that have traditionally faced significant barriers to employment. Republic County is designated as a Rural Renewal County, therefore employers who hire an 18-39 year old resident or members of the other targeted groups, can receive up to $2,400 in the first year of employment. Important: forms must be filed within 28 days of the new employee's start date. Contact Republic County Economic Development Office for the applicable forms or additional information.
STATE AND FEDERAL GRANTS
Funds may be available to new and expanding industries which create jobs, through Kansas Community Development Block Grants (KCDBG), Economic Development Administration (EDA), Farmers Home Administration (FHA), or other venture capital sources. Contact the Republic County Economic Development Office for more information.
RURAL OPPORTUNITY ZONES
As of July 1, 2011 50 Rural Kansas counties were designated as ROZ counties. Republic County was named a ROZ county and has been authorized to offer one or both of the following financial incentives to new full-time residents. Click here for more information.
Student loan repayments up to $15,000
---
Federal Opportunity Zone Program
Belleville's census tract was designated a Federal Opportunity Zones in 2018. This is a new tool for community development. Established in the Tax Cuts and Jobs Act of 2017, Opportunity Zones provide tax incentives for investment in designated census tracts. Learn more here.
The following incentives are offered to investors for putting their capital to work in these qualified opportunity zones.
Temporary capital gain tax deferral

The period of capital gain tax deferral ends on 12/31/26 or an earlier sale

A step-up in basis

Investment held for five years – basis increased by 10% of deferred gain (90% taxed)
Investment held for seven years – basis increased by another 5% of deferred gain (85% taxed)

Forgiveness of additional gains

Investment held for 10 years – basis equal to fair market value; forgiveness of gains on appreciation of investment of sale or exchange of Opportunity Fund investment. This exclusion applies only to gains accrued after an investment in an Opportunity Fund.

Belleville, Kansas
Census Tract: 20157978300
This area is located in Republic County
and is a certified opportunity zone.
Total population: 2,152
Median household income: 37,964
Households in poverty: 15%
Total jobs: 1,351
Total businesses: 202
Source: Esri 2017 Updated Demographics, Esri 2017 Business Data
Poverty data based on ACS 2012-2016