INSPIRING ENTREPRENEURSHIP IN WESTERN KANSAS
The FHSU Center for Entrepreneurship and Grow Hays invite you to submit your business plan idea and compete in the 2020 Faulkner Challenge! Submit your written plan and compete for a place in the Faulkner Challenge Finals where you'll present your business to a panel of judges and compete for cash prizes that can help you get your business idea moving ! We have $10,000 in cash awards!
ABOUT THE FAULKNER CHALLENGE
ELIGIBILITY
The Faulkner Challenge is made possible by the generosity of FHSU alumnus, Kevin Faulkner. It is a business plan competition for new, independent proposed ventures in the conceptual, seed or start-up stages. The competition is open to anyone residing in the 56 Kansas counties below*. Entry is FREE.
*The eligible counties are below.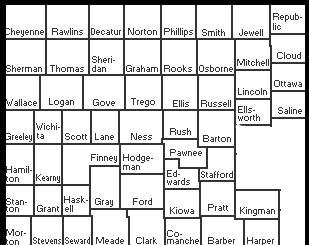 WRITTEN BUSINESS PLAN
General Guidelines: Written business plans are limited to 5 pages of text (typed, 12 point font, and 1″ margins on all sides). The cover page and table of contents are not included in the 5 page limit. Detailed spreadsheets and appropriate appendices should follow the text portion of the plan but will be limited to 5 pages. Plans with fewer than 5 pages of appendices may not use the remaining pages to increase the size of their business plan beyond 5 pages. In total, the maximum number of pages is 12.
ORAL PRESENTATION
Until the deadline of March 20, 2020, the competition will accept an unlimited number of business plans. Of all the submissions, the eight best business plans will be selected as finalists for oral presentation on the Fort Hays State University campus. Presentations can be performed by an individual or a team of up to five people. It is acceptable for more than five people to be involved in the team/company, but only a maximum of five are allowed to present their plan at the competition. Presentations must include visuals, such as PowerPoint slides. Each individual or team will be given an uninterrupted 10 minutes to present the business plan, followed by a 5-minute question/answer session between the presenting team and the judges. TIME LIMITS WILL BE STRICTLY ENFORCED.
HOW TO ENTER:
Please submit your business plan to faulknerchallenge@fhsu.edu NO LATER THAN March 20, 2020 11:59 PM. Finalists will be notified by email on March 23, 2020 with an invitation to the finals event on April 4th, 2020 at BriefSpace in Downtown Hays.
View the schedule of events and prize listings, up to $10,000 in total.
JUDGING CRITERIA
Judging criteria are provided to help guide the development of business plan entries. These criteria are subject to modification.
FOR MORE INFORMATION
Please direct questions to faulknerchallenge@fhsu.edu